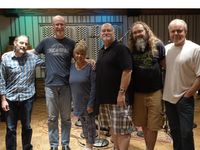 As a player Brian Piper has made quite a name for himself, performing and recording with musicians and artists of all musical styles, from Texas legends Jerry Jeff Walker and Lloyd Maines to jazz greats Cab Calloway, Kenny Rankin and Clark Terry. He has conducted for Eartha Kitt, Rosemary Clooney and many others as the assistant musical director at Dallas' famous Venetian Room in the Fairmont Hotel. He has also played for the Dallas Summer Musicals and traveled with New York touring companies of several shows, including Grease and Godspell. He has worked with actors James Earl Jones, Tim Curry, Kris Kristofferson and Patrick Bergen. Recently he performed with Sheila E, Will Kennedy, Mike Davis and Bill Reichenbach.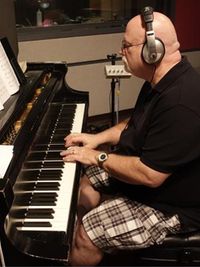 If you've watched television or listened to the radio just about anywhere in the world for the last twenty years, you have heard his music. From local jingles to national advertising campaigns, Brian has written, produced and/or performed music for Miller Brewing, Barbecues Galore, Ford, John Deere, Wyndham Hotels, American Airlines and countless others. Recently he produced the music for NBC Sports Arena Football League. He has become one of the most sought after studio musicians in the business. Brian is also in demand as a conductor, orchestrator, arranger and producer.
 
Brian Piper












         John Adams
As an accomplished acoustic and electric bassist, John Adams is one of the Southwest's most versatile and in-demand musicians and band leaders. He currently leads various performing groups. John served as Music Director and performed weekly for three-and-a-half years at Dallas' prestigious Crescent Court Hotel. 
Adams holds Bachelor and Master of Music degrees from the University of North Texas, where for ten years he was the jazz bass professor. He is also active as a producer/arranger, a composer, clinician, and an instructional author. 
John has appeared on recent releases from Joe McBride, Bobby Lyle, and Phil Driscoll. He has backed a wide array of artists from vocalists Mel Torme, Rosemary Clooney, Wayne Watson, and Sandi Patti, to jazz artists such as 
Woody Herman, Randy Brecker, Marvin Stamm, Carl Fontana, Chet Baker, Clark Terry, and Dave Liebman. His broad musical background has also included extensive orchestral, pop, and show work. 
Through his Congruent Music label, Adams has released six highly acclaimed CD projects. They have received radio airplay on over 160 stations nationwide and have been prominently featured on various online formats, including Smoothjazz.com.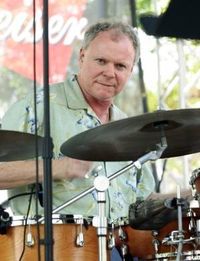 Mike Drake
Originally from Durban, South Africa, Mike moved to the Dallas metroplex to study at the University of North Texas where he received his degree in jazz studies. Both locally and nationally, he is very active leading his band, The Mike Drake Band, as well as performing with Dave Liebman, Marvin Stamm, Kenny Werner, Ed Calle, Paquito De' Rivera, Rosemary Clooney, Bobby Shew, Kenny Rankin, Dan Haerle, Lynn Seaton, Fred Hamilton, Rosana Eckert, Joe McBride, Paul English, Andrew Firth, Dave Pietro, John Adams, Dave Zoller, Genie Grant, and Trella Hart. 
Mike has also performed with the Dallas Symphony Orchestra, the Dallas Jazz Orchestra, Pete Petersen and The Collection Big Band, the Cal Lewiston Orchestra, Keely Smith, The Fifth Dimension, John Gary, The Platters, The Inkspots, The Mamas and Papas, Jerry Jeff Walker, Four Girls Four, Eartha Kitt, Joe Henderson, Billy Taylor, Lee Konitz, George Mraz, Lewis Porter, John Pattitucci, Frank Wess, Conti Condoli, Mark Murphy, Steve Morse (Dixie Dregs), Pete Brewer, to name a few. 
He conducts clinics and jazz camps in the area, as well as internationally. Mike is sought after to record on numerous CDs for various artists, as well as radio and television commercials.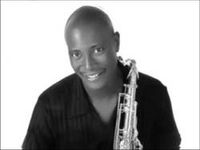 Shelly Carroll
Shelley,  while attending the University of North Texas earned a spot in the Grammy Nominated One O'clock Lab Band. There he recorded two critically acclaimed CD's in 1990 – 91. During the same period, Mr. Carrol was invited to join the Duke Ellington Orchestra by trumpeter Barry Lee Hall. This would prove to be an enormous musical opportunity with worldwide exposure. Since joining the band, he has toured the U.S. and over 30 foreign countries. He has also recorded and or performed with Sheryl Crow, Maureen McGovern, Tony Bennet, Nancy Wilson, Joe Williams, Roger Waters and a host of others. Shelley evolved to record as a leader in 1997. He was able to feature members of the Duke Ellington Orchestra on his debut CD for Leaning House Records. 
Carrol was a 2006 finalist in the Texas Commission for the Arts "State Musician" recognition. He was named the 2007 Sammons Center Jazz Artist of the Year and a 2014 Dallas Observer nominee for Best Jazz Act. Shelley has been on tour with multi-platimun artist, Sheryl Crow. This has lead to many endorsements and various national TV appearances.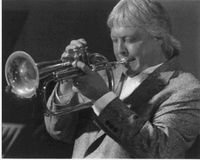 Rodney Boothe
Rodney Booth has been an active professional musician for over 30 years. A native of El Paso, Texas, he began his professional career at age sixteen as a trumpet player in his father's bands. He received his degree in Jazz Studies at the University of North Texas and was a student of Don "Jake" Jacoby. Rodney was a member of the renowned One O'Clock Lab Band. 
He traveled across North and South America and Europe with Woody Herman's Thundering Herd Big Band. He has performed with many major recording artists such as Lou Rawls, Nancy Wilson, Wayne Newton, Michael Feinstein, Dionne Warwick, Ella Fitzgerald, Marvin Hamlisch, Ray Charles and Natalie Cole to name a few. He has recorded professionally with the popular artist Al Green and country star Janie Fricke. 
Rodney is very active in studio and commercial recordings. He can be heard on national commercials for the Fina Corporation, Texaco, McDonald's Corporation, Domino's, Miller Brewing Company and Chevrolet. In addition, he performed on the commercial recordings for the Texas Rangers, the Boston Red Sox, CNN News, the US Postal Service and also the popular television series, "Wishbone". He recently recorded the music for a national documentary, "The United States and Mexican War." 
His various bands have been chosen to perform for companies such as Exxon, the Zales Corporation, Gordon's Jewelers, Merle Norman Company and Cartier's Jewelers. The Rodney Booth Big Band and his seven piece dance band are in demand for weddings, private and corporate events and award shows throughout the area. 
Rodney is an adjunct professor at the University of North Texas where he teaches Improvisation, ear training, and jazz trumpet lessons.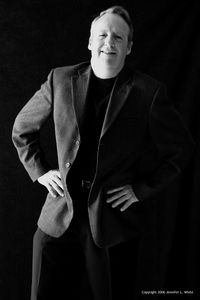 Mike Garvey
Mike is an accomplished Pianist/Composer who has been based in Dallas since 1998. A native of the San Francisco Bay area, he holds a Bachelor of Arts in Music degree from the University of California and has played professionally for over 30 years. 
Mike is a recognized talent within the music industry and has been the featured pianist with many groups, playing such local venues as Scat Jazz Lounge, Sambuca, Sandaga Market, the Balcony Club and Soho Food and Jazz. He played regularly at the Adams Mark Hotel and was a featured pianist at Nordstrom's for four years. Prior to moving to Dallas, Mike was an active participant in the New Orleans and Nashville music communities. Mike spent three years on staff at RCA Records in Nashville.