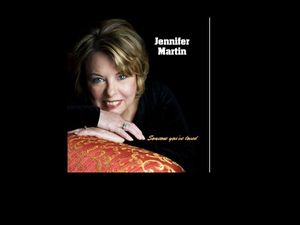 Jennifer Martin's new CD, Someone You've Loved, is the type of music you'd hear at a classy restaurant where there are drinks before dinner, waiters with white jackets, and a little patch of light at each table from a single candle.  It's a little old-fashioned without being dated: a nice mix of ballads and jazzy up tempo tunes describing love lost and found, abandoned and remembered.  Backed up by an excellent rhythm section (Brian Piper and Mike Garvey on piano, John Adams on bass and Mike Drake on drums) trumpet and sax players Rodney Boothe and Shelly Carrol, she sings an uncommon set of standards.  The path taken by many singers these days is to suddenly discover the Great American Songbook - only to record the most familiar Gershwin, Porter and Richard Rogers songs.  Ms. Martin has picked a set of songs that she makes her own ("Bad News", "Yes, I Know When I've Had It," "Sway").  Her voice is always clear and obviously experienced in this genre, and her great gift is understating her performances slightly while presenting the songs as jazzy stories or somewhat torchy songs - not overly dramatic and never over the top.  Amazon.com


 
Jennifer deserves FIVE STARS.  The choice of material is very impressive, the musicians are among the very best in the world of music today, the voice is in top form and the packaging is picture perfect.  What more can we ask for? We have our EXCELLENCE!                                            
                                S Kaye - CD Baby 


Jennifer Martin has an interesting and very pleasant voice - one of the best I've heard in quite a while.  The songs she chose to sing are also interesting: mostly off-the-beaten-path jazz-pop standards, with an enchantingly reimagined Ian Tyson song "Lost Herd" to add color.       
                                     Steve - CD Baby
 Jennifer Martin has some obscure gems in her repertory.  Standard-worthy material
(like those Johnny Pate numbers from charts Johnny turned over to Jennifer personally)
that you will hear nowhere else.  Walk past the chattering cigar chewers at the front
of the bar and cozy up on the sofa next to Ms. Martin.  If you are entertaining guests who
know, and love (and remember) the great standards, the will have the time of their life!

Robert Swann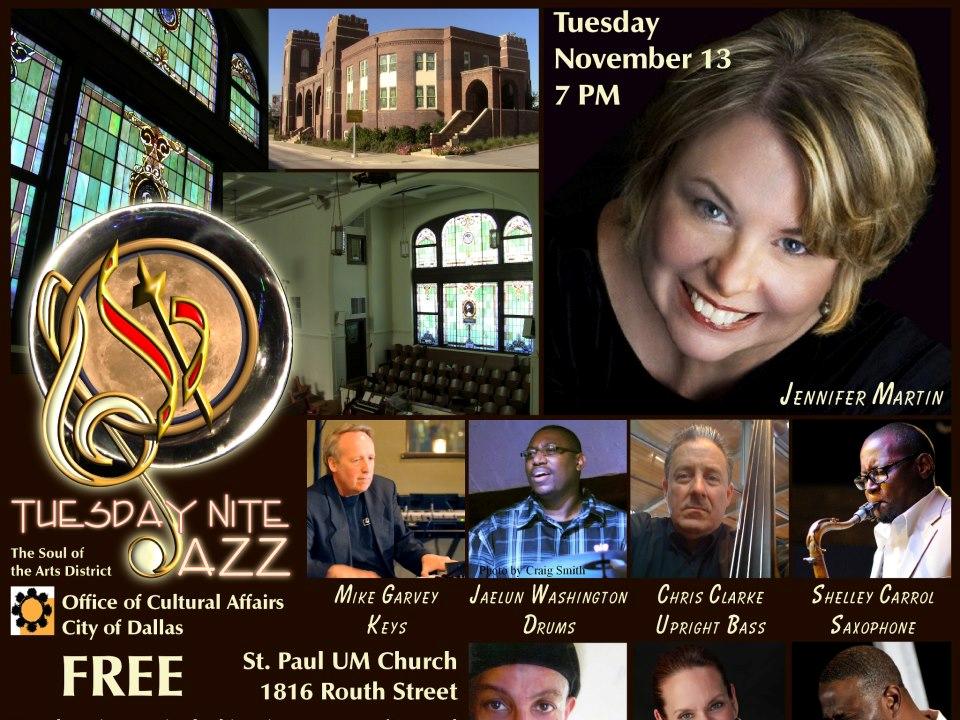 Oh, Jennifer!  We were SO pleased to have you!!  Your performance was SPECTACULAR!!!
I just hope you felt special because you and your music was indeed special and I LOVED
how you carried out the theme.  And YOUR line-up was mesmerizing as well.  Please know
that you are welcome any time!  Thank you for making our gift to the Dallas community
possible.  It was an incredible experience.
St Paul's Tuesday Night Jazz Concert